Skip to the content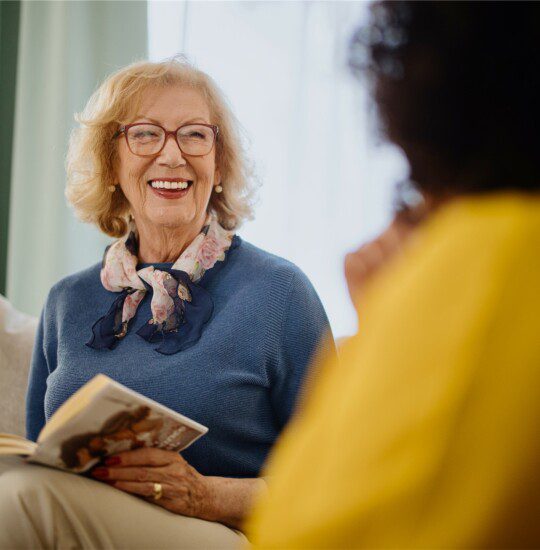 Memory Care In Downers Grove, IL
Embracing Moments, Preserving Connections
At Oak Trace, we believe everyone should feel empowered to live a life driven by purpose, dignity, and connection. Memory care provides those living with Alzheimer's disease or other forms of dementia a safe and supportive place to continue living a meaningful life. This in turn gives caregivers, family, and friends peace of mind knowing their loved one is at ease.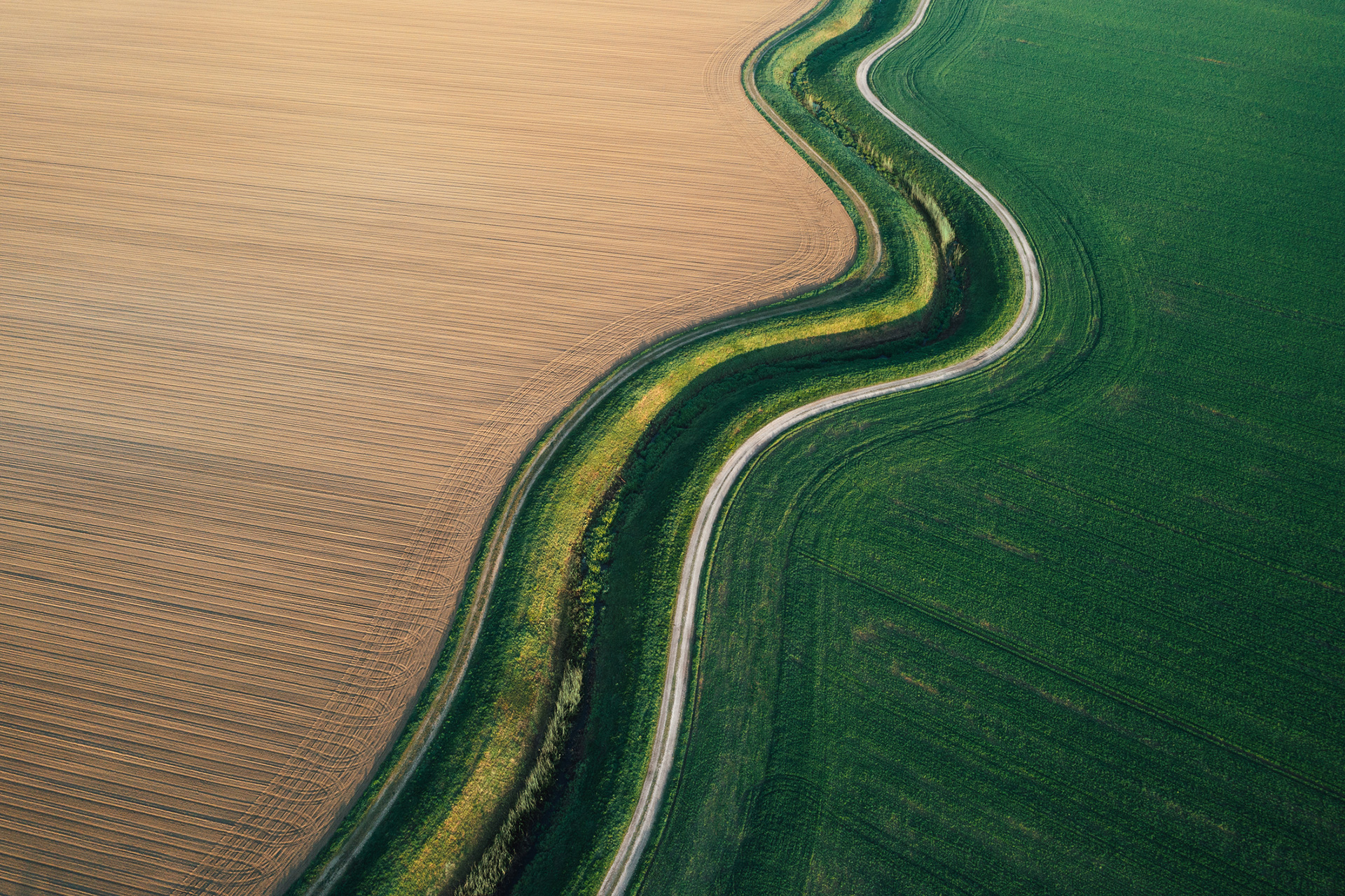 Alzheimer's is not about the past—the successes, the accolades, the accomplishments…Alzheimer's is about the present and the struggle, the scrappy brawl, the fight to live with a disease. It's being in the present, the relationships, the experiences, which is the core of life, the courage to live in the soul.
- Greg O'Brien, Author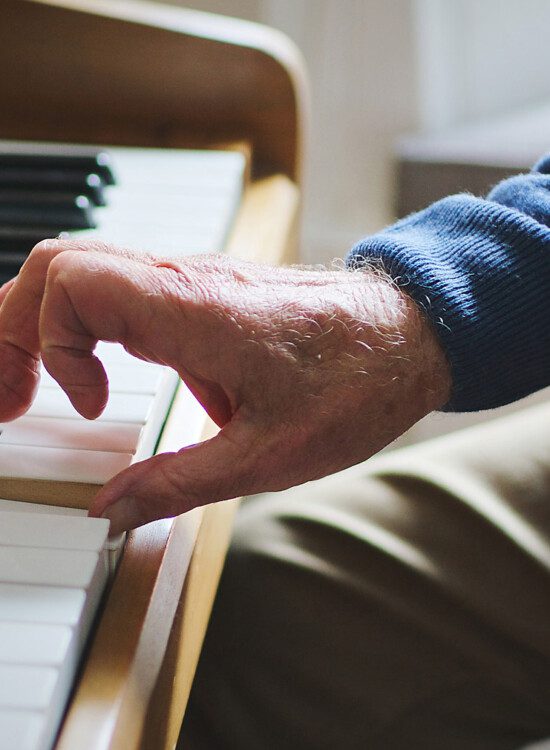 Memory Care Community Programming
Promoting Enrichment and Connection
Nurturing a sense of purpose and connection is the driving force behind our curated memory care programming options. Each resident receives a personalized care plan based on their unique situation and changing health needs that may include music and art therapy; group fitness activities; speech, cognitive, and physical therapy; social events, and so much more.
Support teams work closely with memory care residents and their families to ensure that each day nourishes their complete mental, physical, spiritual, and emotional health.
Memory Care Community Safety Features
Designed for Safety, Security, and Peace of Mind
The security and comfort of our memory care residents are top priorities at Oak Trace. Get the peace of mind knowing that your loved one is supported in a community setting that balances a need for personal independence and safety. Every one of our memory care residences includes modern security features. In addition, all residents have 24/7 access to caring and compassionate support as they continue on their personal health journey. We are invested in their well-being.
Team members regularly support our residents, accompany them to activities, ensure they are taking their medications, and assist them as they participate in group therapies and events.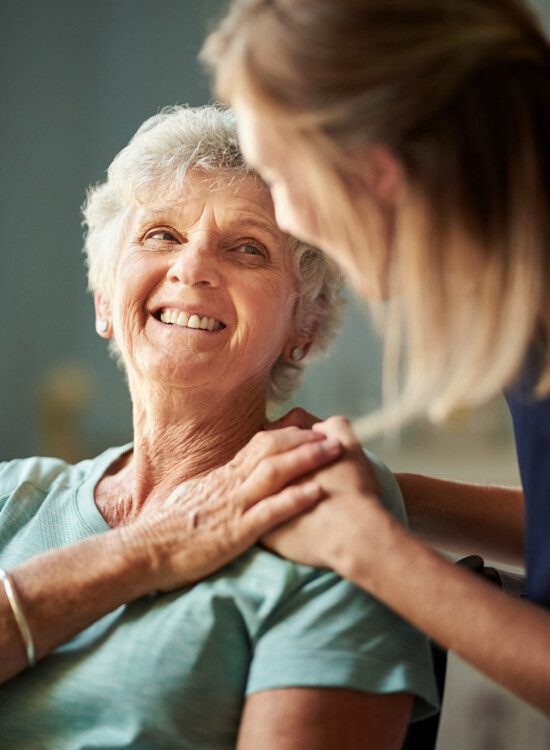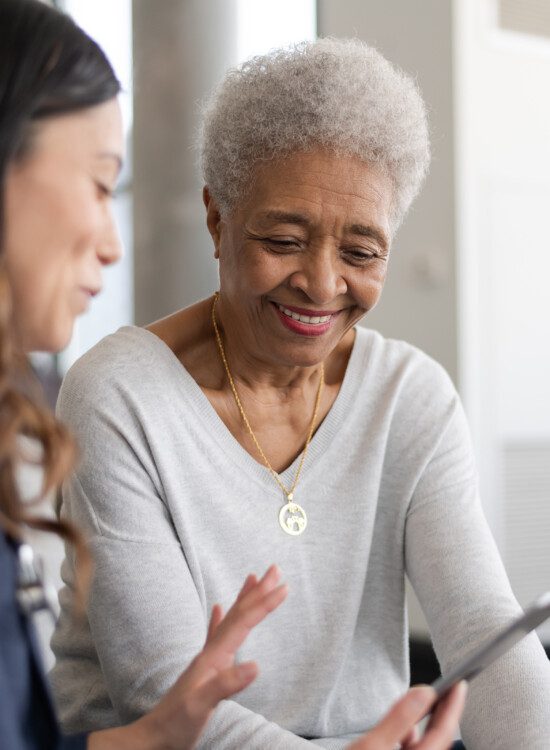 Memory Care Support
Personalized Attention, Private Accommodations
Every Oak Trace memory care resident enjoys private accommodations that are just steps away from meals, activities, and expert assistance. Learn more from resident Cesira Bonin about the compassionate care she and her husband have received since moving here.
Memory Care Services And Amenities
All the Comforts of Home and More
At Oak Trace, memory care residents can access many luxurious services and amenities. Of course, accommodations are in place to ensure that any activities or enrichment opportunities are held in a monitored setting to provide the necessary comfort and support.
Services
Direct care provided 24 hours a day, seven days a week

Trained, compassionate caregivers

Personalized care plan based on individual needs

Specialized memory care programming

Assistance with activities of daily living, such as dressing, bathing, grooming, and dining

Assistance with medication management

Social, cultural, and recreational activities specially designed to help residents reconnect with their favorite pastimes

Restorative therapy to help maintain independence

Dietitian to support nutritional health

Laundry and housekeeping services

Scheduled transportation
Amenities
Brand new, private apartments

Chef-prepared meals

Basic cable TV and all utilities included

Secure community

Salon and barber services

Guest spaces

Fitness room equipped with HUR equipment

Access to outdoor walking paths and central park-like spaces (note that team members accompany memory care residents on any outdoor excursions)
Common Questions About Memory Care
People who are cognitively challenged, whether from Alzheimer's disease or other forms of dementia, require an additional level of care and security than those who need help with activities of daily living. Memory care residences at Oak Trace are designed to ensure residents feel safe and secure. Our program is structured to build confidence in an environment that promotes choice and celebrates accomplishments.
Our fully trained team members get to know your loved one — their history, their likes and dislikes, and their needs. This nurturing relationship often improves interactions, helps reduce behavior problems, and may result in a reduction in medication needs.
Dementia refers to the loss of cognitive functions (thinking, reasoning, the ability to remember) that is severe enough to interfere with a person's daily functioning. This group of symptoms may accompany certain diseases or conditions. Alzheimer's disease is the most common form (and cause) of dementia. It is a progressive, degenerative disease of the brain, characterized by loss of function and death of nerve cells in several brain areas. This leads to loss of recent memories and new learning first, and eventually old memories, too.
Not at all! We accept admissions directly to our memory care residences.
Supported Care Options
More Care Options
Sometimes you or your loved one needs support that goes beyond a helping hand. At Oak Trace, we provide a full continuum of care options tailored to the needs of older adults. This includes skilled nursing care for seniors who need 24/7 medical assistance and monitoring, as well as assisted living for those who need extra support with specific activities of daily living. Rehabilitation is also available for seniors recovering from illness or injury.