Skip to the content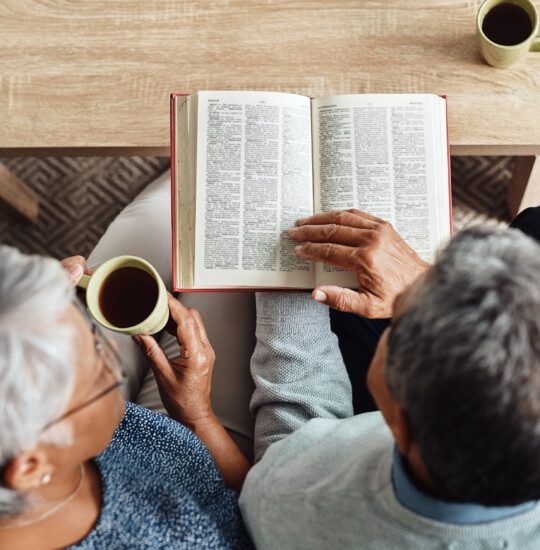 Assisted Living In Downers Grove, IL
A Little Extra Support Goes a Long Way
To be human is to crave connection. Assisted living services at Oak Trace offer you or your loved one the support needed to continue living a connected life to the fullest extent possible. Get the helping hand you or your loved one needs to carry on participating in a joyful and fulfilling life.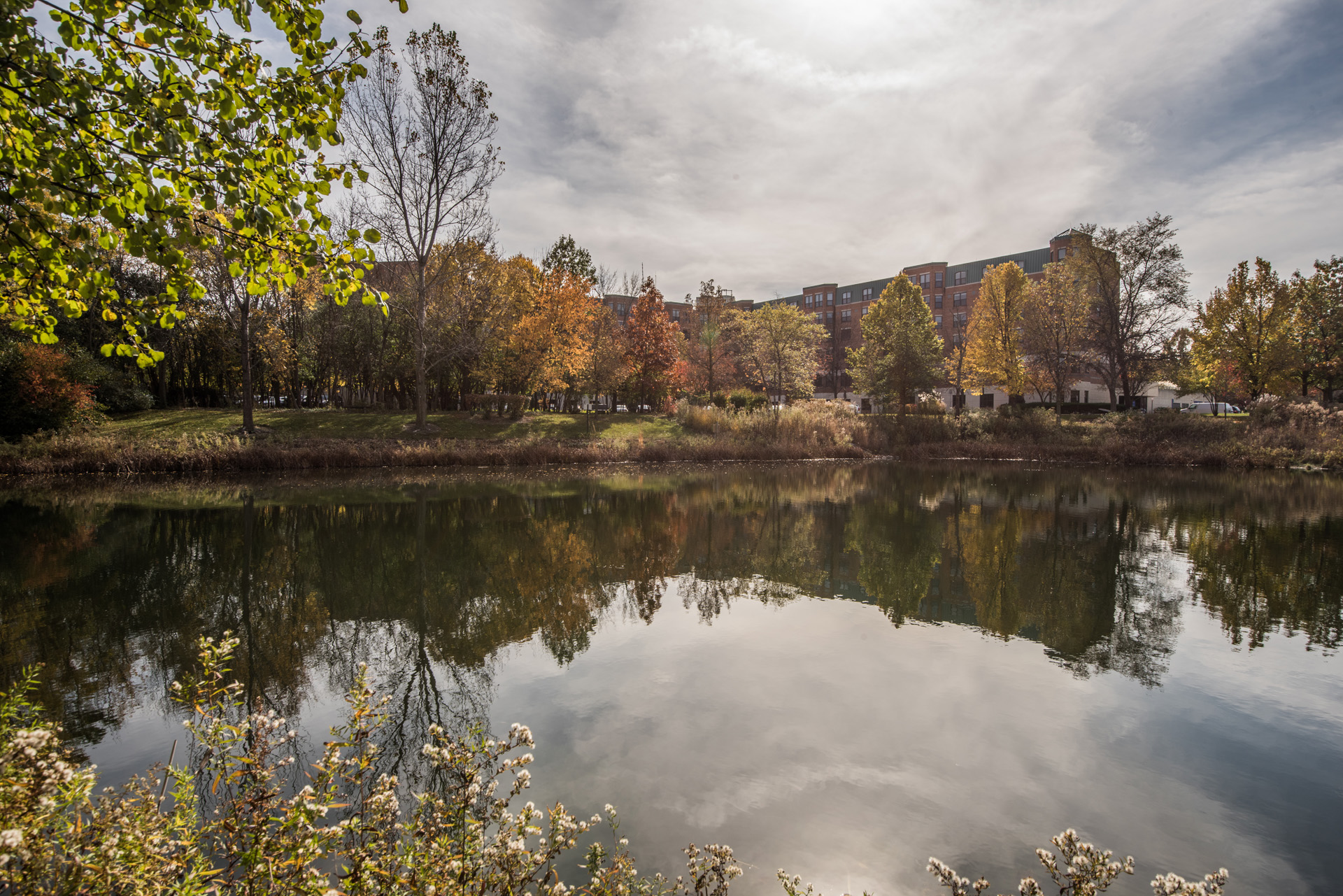 Life provides ample opportunity to test our mettle. When circumstances call for it, let's give ourselves a break and ask for help.
- Gina Greenlee, Author and Motivational Speaker
Assisted Living Activities
A Life of Continued Purpose
Assisted living at Oak Trace makes it easy for you or your loved one to stay engaged within a community setting, while enabling and encouraging the forging of new connections.
Assisted living residents have access to a wide range of amenities, services, excursions, events, and activities. You are free to plan out your day how you want to. You may wake and get a little assistance as you prepare for the day ahead. Or maybe a team member will escort you to meals and activities. But the most important thing is that you are still in control of planning your day.
Amenities
Aerobics Studio

Art Studio

Auditorium

Billiards

Card Room

Fitness Center

Game Room

Hot Tub & Indoor Pool

Library

Salon

Spa

Walking Paths

Worship Room

Chef-Prepared Meals
Services
Cable TV, Phone

Concierge

Dining

Guest Suites

Housekeeping

Landscaping

Laundry

Life Alert

Linen Service

Maintenance

Move in Coordinator

Scheduled Transportation

Security

Uncovered Parking

Wellness Check (daily)

Wi-Fi
Assisted Living Community Health Services
Settle in With Peace of Mind
Putting on a tie or getting ready for bed can become trickier over time. Assisted living support provided at Oak Trace adjusts to you or your loved one's changing needs, offering as much or as little assistance you need to take charge of the day. Our assisted living program includes 24/7 support available from our licensed clinical staff. This means you or a loved one can still remain in a community setting that offers countless opportunities.
Our assisted living care team focuses on holistic health, which means we create personalized care plans based on your needs or the needs of your loved one. Every Oak Trace resident receives a health assessment to determine the types of assistance required.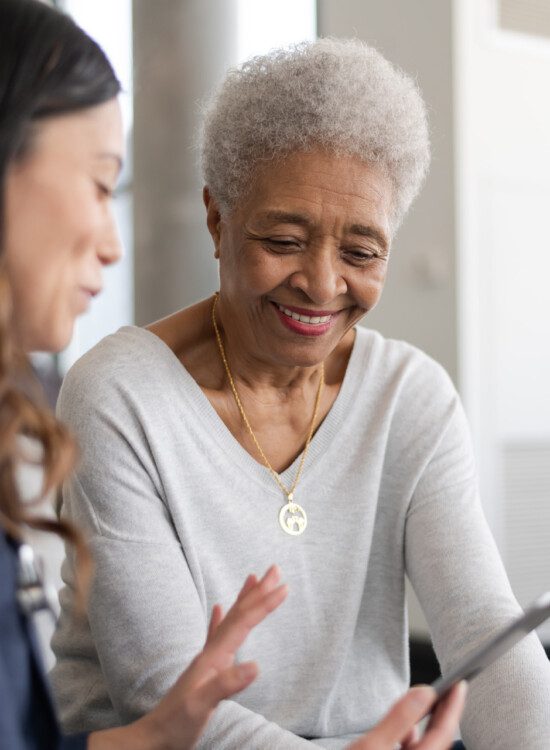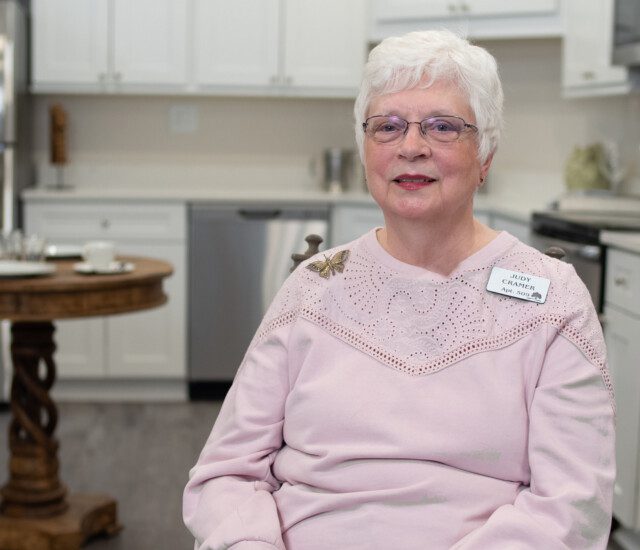 I would say [my] reason for moving was knowing that I had Life Care and that my children would not have to be worried about that. They were very pleased to know that I had made the choice and that they could support me on that.
- Judy Cramer, Oak Trace Resident
Common Questions About Assisted Living
Those considering assisted living options at Oak Trace often have many questions. Here are some of the most common questions we receive from prospective residents.
Assisted living is an excellent option for those who need extra assistance with tasks such as taking medications, bathing, dressing, eating, or maintaining their household. These extra services allow individuals to continue living independently but with an added level of care to simplify daily life. Every detail is designed to provide an individualized level of support in the comfort and privacy of the resident's apartment while offering numerous opportunities to enjoy all the social, educational, and recreational activities here.
Learn more about the differences between independent and assisted living.
Traditional nursing homes specialize in caring for older adults who have extensive health care requirements. At Oak Trace, our assisted living residents consist of independent-minded people who want the assurance that extra help is there when they need it. All of our assisted living residents are supported by a highly trained team of professionals who can provide as much or as little around-the-clock assistance as required. However, should the need arise, we also offer skilled nursing, rehabilitation, dialysis, and memory care services.
Insurance policies vary, but many health insurance programs and long-term care insurance policies reimburse select assisted living costs. Many residents also use life insurance conversion benefits and veterans' benefits to cover costs as needed.
Yes. Oak Trace residents can schedule local transportation within a 10-mile radius at no additional cost. Destinations outside of the local area can be scheduled for an additional fee.
An on-site concierge can help with scheduling transportation.
No. Residents have the freedom to customize their space in whatever way they choose. Residents often bring in beloved belongings from home, but they can also start fresh with new furniture, artwork, and more.
Of course! However, when choosing what to move, be sure that your new space can accommodate everything you plan to bring. Choose items that bring you the most joy.
As a Life Care community, Oak Trace offers a full continuum of care. We provide rehabilitation, memory support, dialysis, and skilled nursing care at our on-site health center. Our expert team is here to assist and accommodate your individual needs.
Not at all! We accept admissions directly to assisted living residences.
Assisted Living Options
More Care Options
Sometimes you or your loved one needs support that goes beyond a helping hand. At Oak Trace, we provide a full continuum of care options tailored to the needs of older adults. This includes memory care for those with dementia and skilled nursing care for those who need 24/7 medical assistance. Rehabilitation is also available for seniors recovering from illness or injury.